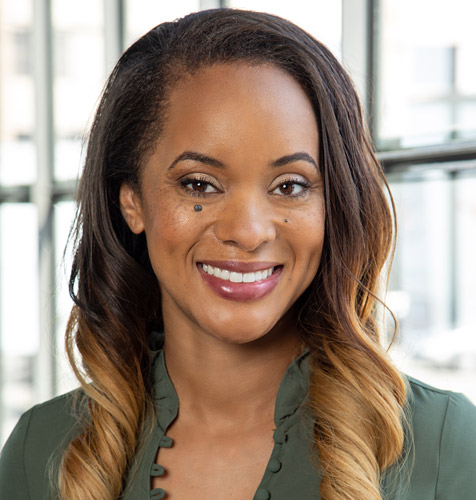 Get to know
Rheonna Reese
I am passionate about the real estate industry, and I aim to serve as your premier resource on your journey to achieve your personal real estate goals.
I believe real estate assets are the cornerstone of long-term economic stability and financial independence. I recognize buying and selling a home is often one of the most important economic decisions people make. It is fulfilling to share my knowledge and passion for the real estate industry to help others make such a significant undertaking.
Helping people has always been a source of personal inspiration, and participating as a partner in the rewarding goal of homeownership is incredibly fulfilling. Real estate transactions are sophisticated and unique endeavors. I study the market daily to employ strategic marketing strategies to sell property effectively and direct buyers toward properties that meet their aesthetic and economic specifications. I take a service-orientated approach and work with a team of experts to help clients navigate the buying and selling process complexities. I am an astute listener and will take the time to understand what is important to you.
I am eager to put my passion and knowledge of the real estate market to work for your benefit. Before becoming a licensed real estate professional, I became a self-taught real estate investor. I vociferously read as many real estate investment books as possible and then began employing strategies learned to acquire residential real estate assets. Being intimately involved in the multiple aspects of real estate transactions was exhilarating and informative. I mastered the art of negotiation and gained insight into making strategic improvements to increase a property's market value. I purposefully focus on investing in Solano County because of my intimate knowledge of its different neighborhoods and school districts.
I graduated from U.C. Davis with Bachelor's degree in Communications and Psychology. I also have a Master's of Science in Human Resources Management. In my "spare time," I enjoy giving back to my community. I currently volunteer as co-chair of the Family Services Committee for Habitat for Humanity and am an active participant with the Parent-Teacher Organization of my daughter's school.